Indian Desi Cow stands out when compared with its overseas counterparts. It is easy to identify Indian Desi Cow just by observing these 2 features

1.    Hump: All Indian Desi Cows & bulls have hump on their back. This provides them advantage to carry more load.
2.    Dewlap: Indian cows develop a fold of loose skin hanging below neck. Dewlap provides high heat resistant capacity and makes desi cows & bulls sustain in all environments.

Just with a simple observation of these features, one can easily identify an Indian Desi Cow and differentiate between exotic(Hybrid) breed.
India has a rich heritage of cultivating breeds...
---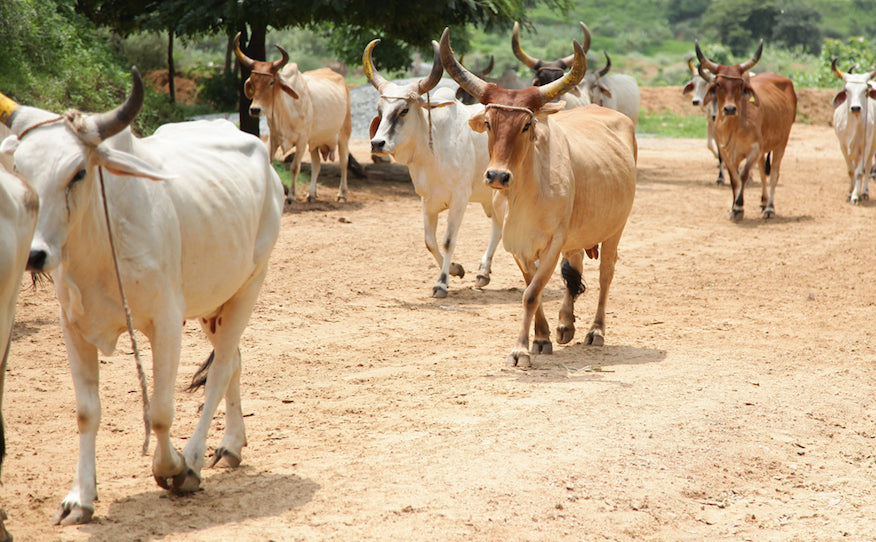 Indian breed Desi Cows contain the A2 allele gene. This is also transferred to the milk which makes it much more nutrient and healthy than the A1 milk variant that is produced by the exotic hybrid cows.